Mobile Party Prints
Print directly from your mobile phone or pad!
Click here too see our video on how it works: Party Prints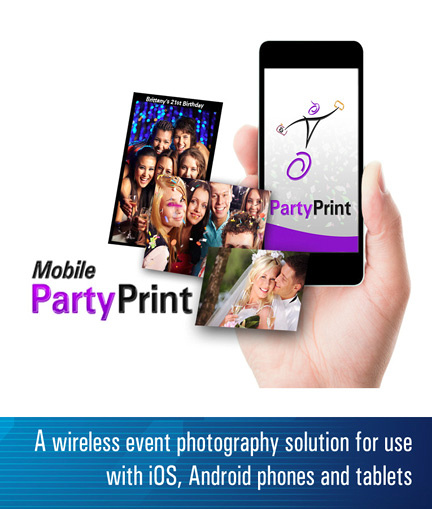 You and your guest can download our free app and start shooting! Hit the "send" button on the picture you want to print and it is sent immediately to our on site printers for printing. Our computer saves a copy of each file sent for printing. We will have a digital copy of every file for you at the end of the event. We can even make extra sets of prints if you would like.
Ideal for:
Wedding Receptions
Corporate Branding at Events
Proms
Reunions
Ect.
Contact usto explore all the possibilities this great new product has to offer and put it to work for you today!
901-737-2221