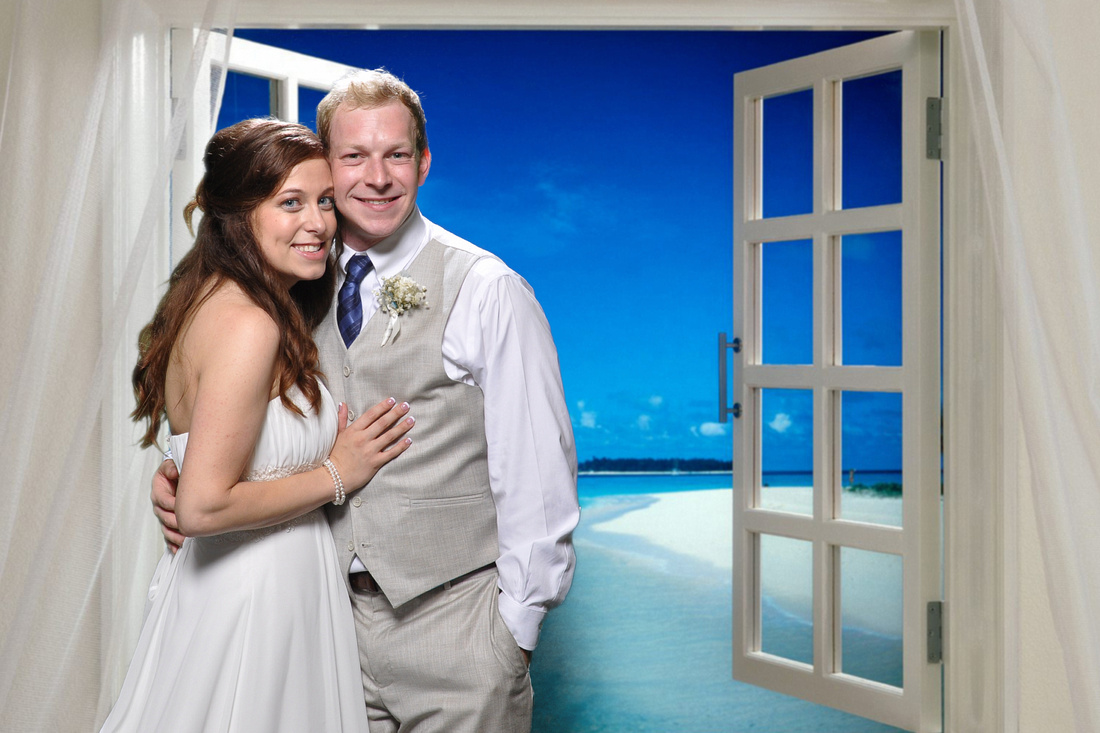 Photo Booth Rentals Memphis
Photo booth rental competition is gaining speed in Memphis. There are lots of new companies with the same old formulas: Pack 'em in, make a strip and get 'em out. Some companies even offer to give extra strips, if you ask for them. It reminds me of the Pizza industry. How many more pizza joints can a market support? Well, the industry has a way of shaking out the losers and the winners.
I have always subscribed to "Quality Sells".
We are a customer focused business. It is our job to give the customer a "quality" experience and a quality product along with a little "lagniappe". Lagniappe is a term I picked up while living in Baton Rouge, LA. It means "something extra". Every one needs a little "lagniappe" and we try to give it to them.
A couple of years ago we were the top end of the market price wise. We were about 12% above the "photo booths in a box" and lost jobs because of that $50 - $75 basic difference. But that 12% made a big difference in our ability to stay in business. Thanks to our customers we have survived and thrived in our market. Now, most of the "photo booths in a box" have increased their pricing to survive. Pricing is no longer the major determining factor between us but what we offer to the customer is:
We offer a 10' wide Green Screen "Studio" Photo Booth – not a 36" wide bench against a fabric background.
We have an on site photographer and computer/printer operator – not a box and 1 person to see that it is running.
We have a complete photo booth backup on site. That means we show up with 2 complete photo booth setups (extra cameras, printers, cables, computers etc.) – Is there an extra photo booth box on site incase something breaks down? Probably not.
We make a full sized print for each person in the shot. 15 people against our 10' wide screen – we make 15 full sized prints on the spot. – The photo booth box will make one print or strip (some 2 strips) no matter how many people squeeze into the tiny space. Some photo booth boxes will make extra prints if you can find the attendant and ask for them.
We are licensed and insured. – Ask the photo booth in a box for a copy of their business license and a "proof of insurance" document. If someone in the box gets hurt who is liable? If the photo booth doesn't have insurance, it will probably be you personally.
Memphis Photo Booth.com has always been a real business in Memphis Tennessee. We are not wedding photographers trying to sell another product to their customers and hoping they can pull it off with a minimum of equipment and cost.
Quality and customer service is our focus. Making you happy makes us happy!
Visit us today at www.memphisphotobooth.com